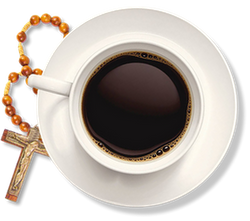 Coffee Time: Spiritual Growth
Join Sr. Mary Bernadette Kapfer, CSSF for a series of casual conversations over coffee about how our relationship with God changes as we age.
3rd Wednesday, September 15, October 20 and November 17
Check-in 9 a.m. Program runs 9:30 - 11 a.m.  |  Free event; registration required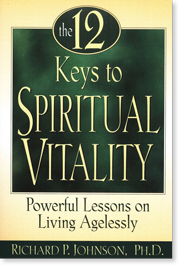 Living Agelessly
TWO PART SERIES
In The 12 Keys to Spiritual Vitality: Powerful Lessons in Living Agelessly, Richard P. Johnson, Ph.D., asks us to forget what we think we know about aging and tap into our potential for spiritual growth as we mature. Over the course of two sessions, we will discuss Johnson's 12 key principles and how to put them into action in our lives. Attend one or both sessions.
Reading the book is not necessary to participate.
---
September 15 / PART 1
We will discuss the first six keys: changing your attitudes, seeking love everywhere, accepting your true self, letting go of anger, forgiving yourself and others, delighting in connectedness.
---
October 20 / PART 2
We will focus on the remaining six keys: living in the now, celebrating faith, giving of yourself, making your feelings work for you, finding deep meaning, and balancing your life.
---
November 17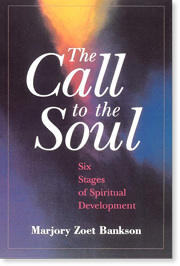 Soul Work
Why are we here? Are you ready to put in the Soul Work to find out? In The Call to the Soul: Six Stages of Spiritual Development, Marjory Zoet Bankson gives us a roadmap to the discernment God's calling in our lives. We will explore the impact these lessons can have on our own lives as we continue to seek direction and purpose.
Reading the book is not necessary to participate.