Mindfulness Retreat Day
Sr. Judith Blizzard is back for a wonderful day of learning to be aware of God in your everyday life. Participants will learn about the practice and benefits of mindfulness meditation as prayer. We will use breathing and quiet reflection to achieve a consciousness and awareness of the present moment, providing an opportunity for the Spirit to work within us. 
Date: Tuesday, Nov. 17 
Time:  9-3 PM 
Location:  Maryville Retreat Center 
Cost: $50 (payment can be made upon arrival)
Click here to register online.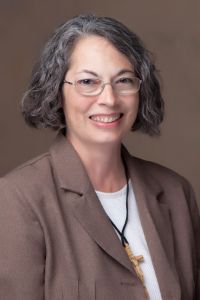 Sister Judith Marie Blizzard
Sr. Judith Marie Blizzard's ministries have been in education, leadership, vocation ministry, formation, retreat ministry and spiritual direction. She is currently a spiritual director in the Pittsburgh area; is involved in evangelization, retreat ministry and giving parish missions; and is also the mission leader for the Mooncrest Neighborhood Programs in Moon Township, Pennsylvania. Below is her vocation story in her own words.