Forgiveness: Freeing the Heart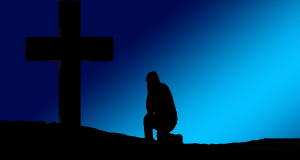 Jesus modeled forgiveness for us and asks us to do likewise. Join Sr. Judith Marie Blizzard, CSSF, as she explores the importance of forgiveness – forgiving others as well as ourselves – and how the act of forgiveness impacts both our physical and spiritual selves. Cost is $50, which includes retreat participation, continental breakfast, and lunch. To register please contact Sr. M. Catherine Ryzewicz at 248-634-5566 or maryville@feliciansisters.org. Deadline to register is Friday, April 5, 2019.
About Sr. Judith Marie Blizzard, CSSF
Sr. Judith Marie Blizzard, CSSF, received her Bachelors of Art in Education and Religious Studies at Felician University in Lodi, NJ, and her Masters in Spirituality at Creighton University in Omaha, NE. Her past ministries have been in the areas of education, leadership, vocation ministry, formation, retreat ministry, and spiritual direction. She is currently a spiritual director in the Pittsburgh area and is involved in evangelization, retreat ministry, and giving parish missions. She also is mission leader for the Mooncrest Neighborhood Programs in Moon Township, PA.