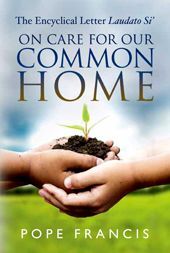 Voices of Compassion
In this season, we will hear many voices of compassion speak about respect for all God's creation through the lens of Pope Francis's Encyclical Letter, Laudato Si'. Come away prepared to take action towards living a more compassionate life.
2nd Saturday,* 8:30 a.m check-in. Program runs 9 a.m. - 1 p.m.
$30 (includes lunch)
If you prefer not to register with a credit card, select "Bill me later"
or contact Sr. Mary Bernadette Kapfer
248-634-5566  |  maryville@feliciansisters.org. 
---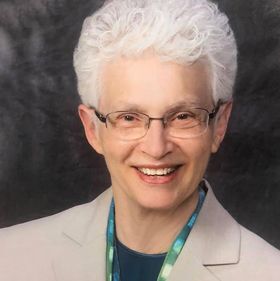 September 10
CHAPTER 1
Embracing the World
with Compassion
Sr. Mary Dean Pfahler
Compassion is essential for human survival — discover its seeds planted across the spectrum of faith traditions and found in insights from theology, spirituality, science, sociology and psychology. Explore what it means to become a compassionate presence in the world.
Sister of Notre Dame Mary Dean Pfahler delights in helping seekers savor the experience of Gracious Mystery in their lives. She completed her internship in Ignatian spirituality at Manresa Jesuit Retreat House in Bloomfield Hills, MI and is a certified Boundless Compassion facilitator. A former educator in Ohio and Papua New Guinea, pastoral minister, retreat center director and college campus mentor, she now finds joy in accompanying individuals and groups in spiritual direction, the Spiritual Exercises of St. Ignatius, and Boundless Compassion retreats. 
---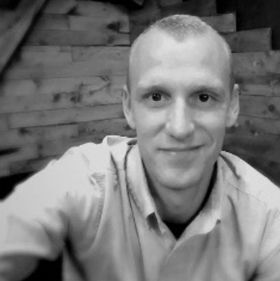 October 8
CHAPTER 3
Click Responsibly
Alan Day
As technology advances, come examine the power and responsibility that we as a human race bear over our culture and environment. Learn about how the Lord calls us to live out the greatest commandments — even in the context of technology and its advances. Discover what it means to "work and keep" the garden in this modern age.
Throughout his time volunteering with Life Teen parishes in his home diocese in California, working in program development and coordination in the Rockies, and his ministry studies in the Midwest, Alan Day has developed a passion for working with youth and their families. He currently serves as the Coordinator of Youth and Young Adult Ministries at St. John the Evangelist Catholic Community in Fenton. Alan completed his undergraduate studies in the Theology Department at Franciscan University of Steubenville.
---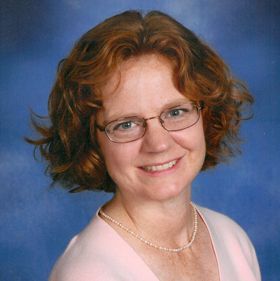 November 12  Extended Time: 9 a.m. - 2:30 p.m.
CHAPTER 2:  presented by three speakers from the Catholic Biblical School of Michigan (CBSM).
Created in the Image
of Our Loving God
Cathryn Torgerson
As male and female, we are created in the image of God. What does this mean? How are we impacted by the fall, and what is God's plan for our restoration?
Director of Curriculum and an instructor at CBSM, Cathryn Torgerson fell in love with Scripture when working on her Master's Degree in Theology at Sacred Heart Major Seminary in Detroit where she taught theology as an Adjunct Professor. She went on to become a founding member of the CBSM faculty and has taught all four years of the program multiple times; as a consequence, she has also personally outlined the entire Bible. Cathryn has a passion for helping people meet God through His Word and falling in love with their Catholic Faith.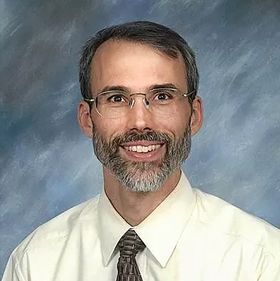 Ecology: God's Art
of Nonviolent Power
Scott Wright
Humanity's rights and responsibilities are entrusted to us in God's powerful and compassionate way.
An instructor for CBSM since 2018, Scott Wright served as outreach ministry coordinator at St. Francis of Assisi Parish in Ann Arbor since 2000 which has given him the experience of seeing Christ alive in both his faith community and in its evangelization efforts. He assists coordinating parish pilgrimages, develops education and training programs for parishioners to work in social needs areas, including through the St. Vincent Service Committee, Stephen Ministry, Tax Filing Program, Giving Tree Gifts and Jail Ministry among others.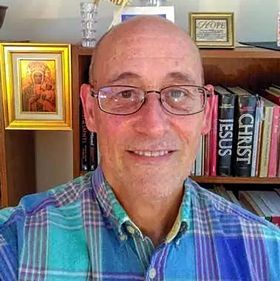 Even the Wind
and the Sea Obey Him
Doug Taylor-Weiss
If God's creation is harmonious, why does he command us to subdue it and to have dominion over it? What does Jesus teach us about creation's order and disorder? How might we "preach the Gospel to every creature"?
An instructor at CBSM, Doug Taylor-Weiss' motivation to teach stems from his fervent belief that the New Testament is hidden in the Old, and the Old is revealed in the New. A Catholic convert and former Protestant minister, Doug is fascinated by the Truth and it is this excitement that fuels his enthusiasm as both a substitute teacher at Sacred Heart Academy and as an RCIA Catechist.