Voices of Peace
Finding peace in the chaos of everyday life can be a challenge. Take time away to reflect on topics designed to help you find your inner peace.
2nd Saturday,* 8:30 a.m check-in. Program runs 9 a.m. - 1 p.m.  |  $25 (includes lunch)
NOTE: If you prefer not to register with a credit card, select "Bill me later" or contact Sr. Mary Bernadette Kapfer
at 248-634-5566 or maryville@feliciansisters.org. 
---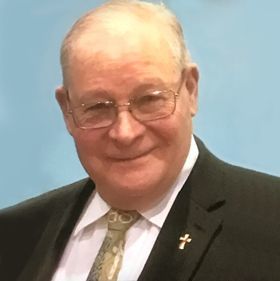 February 12
Reconciling Hurts in One's Life
Deacon Larry Blondin
Deacon Larry will guide us to face our brokenness and utilize the power of healing prayer to heal our wounds and focus on our wholeness and redemption in Christ.
Deacon Larry Blondin was ordained a permanent deacon in the Diocese of Lansing and currently serves the parish of St. John the Evangelist in Fenton, MI, helping coordinate outreach ministries to the needy. He and his wife Linda, married 46 years, minister to engaged couples in the Witness to Love marriage prep program and to those in need of their Healing Prayer ministry. 
---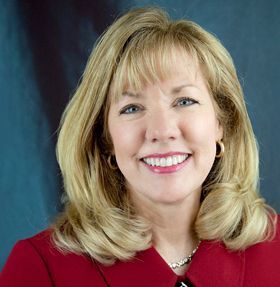 April 9
Peaceful Living
Dr. Deborah Dunn, Ed.D.
Jesus said to his disciples, "Peace I leave you, my peace I give you" (John 14:27). We all long for peace in our lives and may often feel it is elusive — sometimes even undeserved. Let us examine strategies for prioritizing peace-filled living and daily gratitude. A growing body of scientific research has shown the positive impact peace and hope practices can have on physical, mental and spiritual health. Prioritize peace today!
Dr. Deborah Dunn is the dean of the graduate school and director of the Center for Research at Madonna University and a past president of the Gerontological Advanced Practice Nurses Association. She holds a bachelor's degree in nursing from Eastern Michigan University; master's degree in nursing from Wayne State University; post-graduate certificate as a gerontological nurse practitioner (GNP) from the University of Michigan; and doctorate in education from Eastern Michigan University. She is a board certified and licensed registered nurse, clinical nurse specialist, nurse practitioner and gerontological specialist. 
---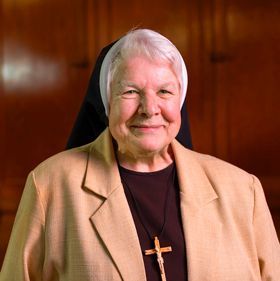 May 14
Creating a Peaceful Heart
Sr. Nancy Marie Jamroz, CSSF
"Where your treasure is, there your heart will be also." (Matthew 6:21)
Taking time to look around and look within can help us discover gifts we hurry past when handling our everyday commitments. Using Scripture, wisdom writings and one another's life experiences, let us take time to continue the journey of discovering, treasuring and creating a peaceful heart.
Sr. Nancy Marie Jamroz is a member of the Felician Sisters of North America and is co-director of the Center for Catholic Studies and Interfaith Dialogue at Madonna University where she is committed to joining others who work toward a future full of hope, building bridges of understanding and inclusion, believing we are all sisters and brothers in the family of a loving God. She earned a bachelor's degree in Biology from Madonna University, a Master's in Educational Administration from Marygrove College and a doctorate in clinical psychology from the University of Detroit Mercy. She served as Vice President for Student Services for Madonna University for decades and then on the Provincial Leadership Team of the newly formed Our Lady of Hope Province.