Voices of Hope
Date: Every Second Saturday
Time: 10am-3pm
Cost: $40 (includes lunch)

Re-energize your spirit by sharing in the stories of hope of five women of faith. Their inspirational perspectives will help renew your faith and soothe your soul. Join us for one or more of this five-parts series every second Saturday of the month from 10am-3pm. Cost is $40 per session, which includes lunch. 
NOTE: If you prefer not to pay via credit card, please contact Sr. Mary Bernadette Kapfer at 248-634-5566 or maryville@feliciansisters.org. Do not use the form below if you plan to register by mail. Your information will be taken over the phone.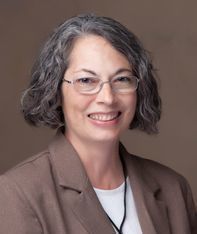 April 10:  Sister Judith Blizzard, CSSF - "Fully Alive in the Moment"
Learn what it means to be "present" in the moment, and how can it nourish our relationships with God, others, and even ourselves.
Sr. Judith Marie Blizzard, CSSF, received her B.A. in Education and Religious Studies at Felician University in Lodi, NJ, and her Masters in Spirituality at Creighton University in Omaha, NE. Her ministries have been in education, leadership, vocation ministry, formation, retreat ministry, and spiritual direction. She is currently a spiritual director in the Pittsburgh area and is involved in evangelization, retreat ministry, and giving parish missions. She is also the mission leader for the Mooncrest Neighborhood Programs in Moon Township, PA.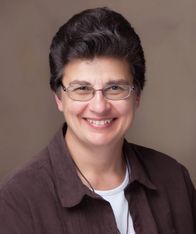 May 8: Sister Jean Sliwinski, CSS - "Laudato Si – Care and Hope for Mother Earth"
God's creation surrounds us, nourishes our hearts and souls, brings us peace and balance. Nature connects to the Creator and to each other. Learn to nurture those relationships through care for our Mother Earth.
Sister Mary Jean Sliwinski earned a masters degree in environmental planning and management from American Public University in 2013 and now serves as Provincial Sustainability Coordinator for the Felician Sisters of North America.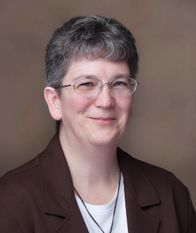 June 12: Sister Kathryn Marie Augustyniak - "Hope is the present that is not yet; wrapped in faith and trust"
St. Augustine said, "Faith is to believe what you do not see; the reward of this faith is to see what you believe." To achieve the gift of hope, we must be willing to have faith and trust in God.
Sister Kathryn Marie Augustyniak, CSSF entered religious life with the Felician Sisters in 2002. She was born and raised in Buffalo, NY attending catholic schools through 12th grade taught by the Felician Sisters. Sr. Kathryn Marie received a BA degree in Psychology and Communication through the State University of New York at Buffalo and a MS degree in Community Mental Health Counseling from St. Bonaventure University. Sr. Kathryn has worked and ministered in the counseling field for 27 years in a variety of settings with adults, children and families. Starting in 2016 Sr. Kathryn Marie became involved in Formation ministry accompanying women who are discerning religious life specifically with the Felician Sisters.