Voices of Hope
Date: Every Second Saturday
Time: 10am-3pm
Cost: $40 (includes lunch)

Re-energize your spirit by sharing in the stories of hope of five women of faith. Their inspirational perspectives will help renew your faith and soothe your soul. Join us for one or more of this five-parts series every second Saturday of the month from 10am-3pm. Cost is $40 per session, which includes lunch. 
NOTE: If you prefer not to pay via credit card, please contact Sr. Mary Bernadette Kapfer at 248-634-5566 or maryville@feliciansisters.org. Do not use the form below if you plan to register by mail. Your information will be taken over the phone.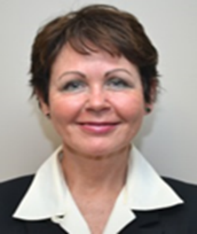 February 13: Diane MacDonald - "Transition to Transformation"
When our worlds are shattered by loss, we can feel consumed by grief. Learning to live in our new reality is a complicated transition to navigate, but finding meaning in the midst of suffering can help us survive rather than succumb to the grief.

Diane McDonald, MA, FT, is the Director of Mission Integration & Spiritual Care at Marywood Nursing Care Center. She came to Marywood in 2019 from Angela Hospice, where she served as Director of Spiritual Care, Chaplain and Co-Mission Leader. She is a Fellow in Thanatology – the study of death, dying and bereavement – received her Bachelor of Arts in Theology from Saint Mary's in Orchard Lake, MI, and her Master of Arts from Sacred Heart Major Seminary in Detroit, MI. She served 28 years in parish life, 15 of those as a Pastoral Associate in the Archdiocese of Detroit. In May of 2018, she was commissioned a Mission Leader for Felician Services. She also serves as Canon Law Procurator Advocate for the Archdiocese of Detroit Marriage Tribunal, is member of Kappa Gamma Pi, ADEC- Association of Death Educators and Counselors, and is on the extended preaching staff with the Capuchins at their retreat center in Washington, MI.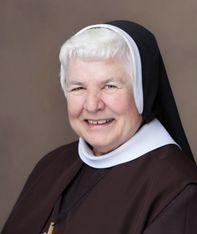 March 13: Sister Nancy Jamroz, CSSF - "Hope Alight"
Hope is the savior of the suffering soul, and we can find hope in the life and teachings of Jesus. Even in a world that challenges us daily, Jesus shows us the light. All we have to do is follow,

Sr. Nancy Marie Jamroz is a member of the Felician Sisters of North America. Born in Detroit, she was raised in Garden City, MI, and entered the Congregation in 1959. She earned a bachelor's degree in Biology from Madonna University, a master's degree in Educational Administration from Marygrove College, and a doctorate in clinical psychology from the University of Detroit Mercy. For over 25 years, she served in elementary and secondary education before joining  Madonna University as Vice President for Student Services in 1984, a post she held until 2009. From 2009 -2015, Sister Nancy served on the Provincial Leadership Team of the newly formed Our Lady of Hope Province. In 2015, Sister Nancy became Co-Director of the Center for Catholic Studies and Interfaith Dialogue at Madonna University. She is committed to joining others who work toward a future full of hope, building bridges of understanding and inclusion, believing we are all sisters and brothers, family of a loving God.