Meet Our Staff
---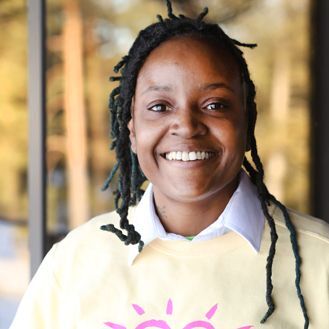 Anna Mansfield
Manager
Anna Mansfield earned a B.S. in business from Ferris State University in 2016. Previously, she has held various roles in the service industry, including as human resources director for a nonprofit in Grand Rapids. As the first layperson to serve as general manager of Maryville Retreat Center, Anna aspires to build partnerships, enhance offerings, and standardize operations, while helping to promote the mission of the Felician Sisters.
---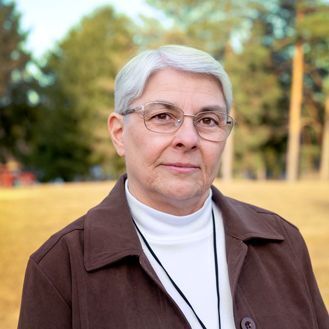 Sister Mary Bernadette Kapfer, CSSF
Program Director / Spiritual Director
Sister Mary Bernadette Kapfer, CSSF, received a Bachelor of Science degree in business education from D'Youville College in Buffalo, NY; a Masters degree in religious education at Loyola University in Chicago, IL; and a Certificate in Spiritual Direction from the Spiritual Renewal Center in Syracuse, NY. Her past ministries have been in education, faith formation, retreat ministry, care giving, pastoral care and spiritual direction. She has attended and participated in workshops and conferences on various types of faith formation, liturgy and spirituality, and has also been a guest speaker at diocesan faith formation workshops. Sister also served as president of the Syracuse Diocesan Liturgical Commission. 
---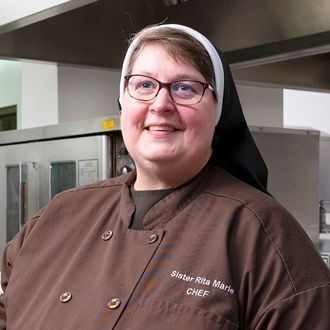 Sister Rita Marie Vondra, CSSF
Chef and Food Service Manager
Sister Rita Marie Vondra, CSSF, served as an assistant teacher for four years at the Montessori Center of Our Lady in Livonia, MI, before moving to Beaver Falls, PA, where she served as cook at the Felician Sisters provincial house. At that time Sister received an Associate in Science degree in Culinary Arts with Honors from Pittsburgh Technical College and was awarded the Richard S. Caliguiri Renaissance Award for leadership and perseverance. Sr. Rita holds the following certificates: ServSafe Management; National Restaurant Association in the ManageFirst Program for Purchasing, National Restaurant Association in the ManageFirst Program for Nutrition, and Supervision in the Hospitality Industry. She was a featured demo cook for "What's Cooking with the Felician Sisters" events in Pennsylvania and Michigan. Currently, Sr. Rita serves as Chef at Maryville Retreat Center.
---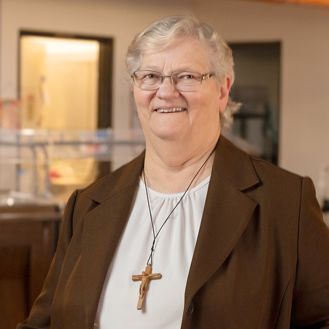 Sister Mary Thaddea Meyers, CSSF
Local Minister, Our Lady Queen of Angels Convent
Sacristan and Ministry of Hospitality
Sister Mary Thaddea Meyers, CSSF, holds a Bachelor of Science in English from Madonna University; master's degree in education from Oakland University in Rochester, MI; and a certification in Montessori methods from Bloomfield Hills, MI. Sister has served in the education ministry as teacher and principal in elementary schools in Michigan, and as director of Maria Nursery, Montessori Center of our Lady in Livonia, MI and St. Joseph Home for children in Jackson, MI. Sister has also assisted at the Mooncrest Neighborhood Program after school program in Moon Township, PA. Currently, Sister is the local minister of Our Lady Queen of the Angels Convent in Holly, MI and shares in the ministry of hospitality and as sacristan for the Maryville Retreat Center.