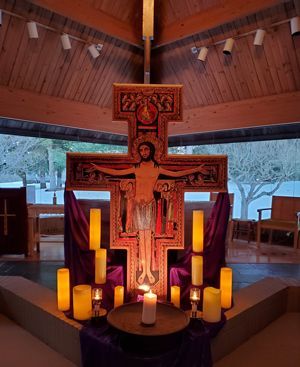 Taizé Prayer 
Taizé prayer comes out of the tradition of an ecumenical religious community founded in 1940 in Taizé, France. Created to foster reconciliation and peace during a time of war and division, this contemplative style of prayer includes candlelight, the chanting of phrases from scripture, readings, intercessions, and time for silent reflection. Simple, repetitive music creates a meditative experience. By allowing participants to engage in prayer at their own level and pace, this liturgy inspires unity and devotion in an atmosphere of inclusiveness.
4th Tuesdays, 6:30 - 7:30 p.m.  
Free event; optional freewill offering; registration required.
September 26
Autumn Splendor
October 24
Simplicity
November 28
Gratefulness