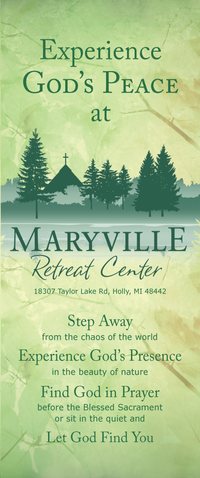 Programs at Maryville
In addition to offering rental space to organizations for their events, the Felician Sisters at Maryville Retreat Center also host a variety of events and programs that are open to the public.
Click here to download a brochure of our programs for fall 2020.
For more information about any of our programs, please contact Sr. M. Catherine Ryzewicz at 248-634-5566 or maryville@feliciansisters.org.