Heroes of Faith
Learn from the stories of these compassionate and courageous women of the Bible who were strengthened by their drive to follow God's will. From their examples, we can find ways to be more compassionate in our own lives and thus, stronger in our faith.
4th Wednesday, Check-in 10:30 a.m. Program runs 11 a.m. - 1 p.m.  |  $30 (includes lunch)
If you prefer not to register with a credit card, select "Bill me later"
or contact Sr. Mary Bernadette Kapfer
248-634-5566  |  maryville@feliciansisters.org. 
---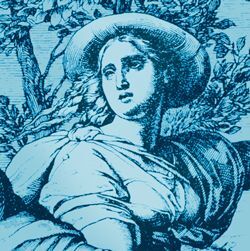 September 28
Ruth: The Compassion of Solidarity
Presented by Dr. Tamra Fromm
Ruth's extraordinary compassion challenges us to examine how we respond to others. Through the lens of Pope Francis' encyclical Fratelli Tutti (2020), her compassion can be viewed as obligation, mutual expectation, reflection of God's love for us and a a call to 'expand our frontiers' in light of our common humanity.

Dr. Tamra Fromm is an instructor at the Catholic Biblical School of Michigan. Prior to joining the CBSM team, she was Director of Genesis Ministries where she worked with young adults ages 18-35 in the sixty parishes of Oakland County, Michigan. Dr. Fromm worked for the Archdiocese of Detroit as Director of Marketing for Catholic Schools, advertising for and consulting with 120 Catholic elementary and high schools on strategic planning, development and enrollment management. She also served Sacred Heart Major Seminary as both Director of Admissions & Enrollment Management and as a Professor of Theology.
---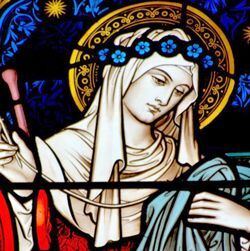 October 26
Martha: The Compassion of Resurrection
Presented by Colleen Vermeulen
In a time of family suffering, Martha made a declaration of faith, "I know he will rise, in the resurrection on the last day" (Jn 11:25). Her confidence and boldness became an invitation — not a barrier — to Jesus' compassion. For all of us, the new life of resurrection is an opportunity for Jesus' compassion to transform our lives.  

Executive Director of Catholic Biblical School of Michigan, Colleen Vermeulen is motivated to connect people to the Scriptures so that they can listen and respond to God's Word. When people encounter God in the Scriptures, the Holy Spirit takes care of the rest! Colleen seeks to help her students dig into the real life history of the New Testament to ground their faith and give them credibility when sharing the Bible with others. She has served in young adult ministry, music ministry, children's and adult faith formation, pastoral council roles and Alpha. She blogs at Practical Catholic Evangelization.
---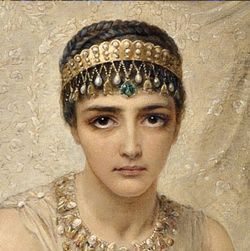 November 30
Esther: the Compassion of Supplication
Presented by Katrina Iamarino
As the Advent Season begins, explore the heroism of Queen Esther; a Jewish woman of perfect faith who rose to queenship and interceded for her people in humble supplication. Like Esther, God has chosen you to be a blessing to the world. Look to Esther's story to learn about overcoming fears and living courageously as a child of God.

Katrina Iamarino reverted to Catholicism and discovered her charism for teaching — particularly about Sacred Scripture. Leading others to Jesus Christ through studying and praying Scriptures is her passion; she has led a thriving Bible Study Ministry at her parish for 15 years. Katrina completed her Masters in Dogmatic Theology from Holy Apostles College and Seminary and is now an instructor with Catholic Biblical School of Michigan. She also works as an adjunct faculty member at Siena Heights University teaching Church History in the Theological Studies Program.