Heroes of Faith
Learn from these Saints who heard God's call to care for the most vulnerable, transformed their lives and brought peace to His people. By following their examples of servant leadership, we can learn to achieve peace in our own lives.
1st Wednesday, Check-in 10:30 a.m. Program runs 11 a.m. - 1 p.m.  |  $25 (includes lunch)
NOTE: If you prefer not to register with a credit card, you can either select "Bill me later" or contact Sr. Mary Bernadette Kapfer
at 248-634-5566 or maryville@feliciansisters.org. 
---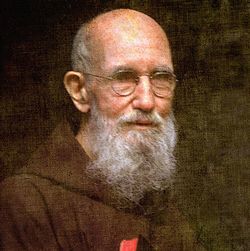 September 1
Blessed Solanus Casey
Presented by Fr. Dan Crosby, OFM, Cap. 
Learn about Bl. Solanus Casey from a man who knew him. Fr. Dan Crosby will talk about this friar from Detroit who would come to be known for his generous listening and healing prayer. He believed that ordinary people could live extraordinary lives and encouraged people to "thank God ahead of time."
Fr. Dan Crosby, OFM Cap., is a member of the Capuchin Franciscan community at Saint Bonaventure Monastery in Detroit, Michigan, where he lived with and learned from Blessed Solanus Casey during the last year of his life. He has been a spiritual director and acclaimed retreat master throughout the country. In addition to teaching theology and spirituality Fr. Crosby has ministered to the poor in both inner-city Milwaukee and the Northern Cheyenne Reservation in Montana. Wherever he has ministered, Fr. Crosby has worked to integrate scripture as well as the Franciscan vision into his life and preaching.
---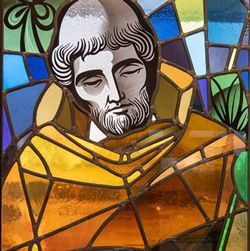 October 6
Saint Francis of Assisi
Presented by Fr. Dennet Jung, OFM
St. Francis of Assisi underwent a dramatic transformation when he heard the voice of God tell him, "Go and rebuild my church." He left a life of privilege to walk among the poor and marginalized, accompanying them and setting an example of total availability. He saw himself as proof that anyone could aspire to sainthood, saying, "If God can work through me, he can work through anyone."
Fr. Dennet Jung, OFM, is a Franciscan Friar priest, ordained in 1963. He has served in various ministries throughout the southwest and the east coast of the United States. Some of his ministries include working on the Franciscan novitiate formation team for seven years, helping young men become Franciscan friars. He also ministered for seven years at St Francis Retreat House in Easton, Pennsylvania, as a retreat director. He currently resides at the Duns Scotus Friary and assists in saying Mass throughout the Archdiocese of Detroit, as well leading retreats throughout the Midwest.
---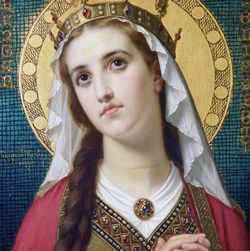 November 3
Saint Elizabeth of Hungary
Presented by Sr. Mary Bernadette Kapfer 
St. Elizabeth was the daughter of King Andrew II of Hungary and married Louis IV, Landgrave of Thuringia, but she always had a heart for the poor. She was known for her generosity and even delivered bread to the poor in secret. After her husband died in the Sixth Crusade, she defied her family's insistence that she remarry, took a vow of celibacy, and used her dowry to open a hospital for the poor.
---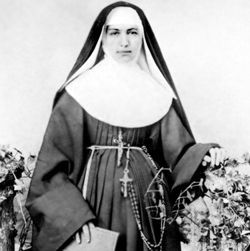 December 1
Saint Marianne Cope
Presented by Sr. Mary Bernadette Kapfer 
St. Marianne is a native of New York, who is most well-known for her ministry in Hawaii. Sometimes known as Mother Marianne of Molokai, she and six of her sisters went there to minister to people suffering from leprosy. She also established a hospital, a school for girls and a home for "unprotected women and girls." In doing so, she became a champion of the call to protect the dignity of God's most forgotten people.