Heroes of Faith
Learn from these Saints who heard God's call to care for the most vulnerable, transformed their lives and brought peace to His people. By following their examples of servant leadership, we can learn to achieve peace in our own lives.
1st Wednesday, Check-in 10:30 a.m. Program runs 11 a.m. - 1 p.m.  |  $25 (includes lunch)
NOTE: If you prefer not to register with a credit card, select "Bill me later" or contact Sr. Mary Bernadette Kapfer
at 248-634-5566 or maryville@feliciansisters.org. 
---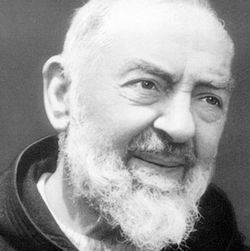 Now on February 9
Saint Padre Pio
Presented by Fr. Dan Crosby, OFM, Cap. 
Apart from Mother Teresa, no holy figure in our modern world has been so known, reverenced — and condemned as the Capuchin friar, Padre Pio. For 50 years he bore the wounds of Jesus in his hands, feet and side. Are these wounds what made him holy? What aspects of his life can we emulate in our own?
Fr. Dan Crosby, OFM Cap., is a member of the Capuchin Franciscan community at Saint Bonaventure Monastery in Detroit, Michigan. He has been a spiritual director and acclaimed retreat master throughout the country. In addition to teaching theology and spirituality Fr. Crosby has ministered to the poor in both inner-city Milwaukee and the Northern Cheyenne Reservation in Montana. Wherever he has ministered, Fr. Crosby has worked to integrate scripture as well as the Franciscan vision into his life and preaching.
---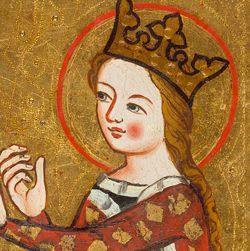 March 2
Saint Clare of Assisi
Presented by William Hugo, OFM, Cap.
St. Clare's prayer method, as described in her letters to Agnes of Prague, involved four steps: (1) gazing; (2) considering; (3) contemplating; (4) imitating. This presentation will contrast Clare's perspective with typical lectio divina and will include experiences of practicing her method with paintings. 
William Hugo, OFM, Cap., is is a member of the Midwest Capuchins and has worked in vocation and formation ministry for 39 years. He has authored two workbooks helping people to study the life and writings of Sts. Francis and Clare of Assisi (New City Press). He is currently the guardian of St. Bonaventure Monastery in Detroit and serves on the leadership team of his Capuchin Province.
---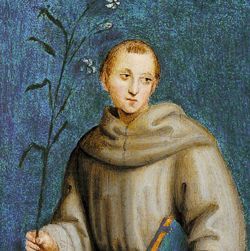 May 4
Saint Anthony of Padua
Presented by Fr. Dennet Jung, OFM
"What, you lost something?  Pray to St. Anthony!"  Though he is so much more important, many people invoke St. Anthony of Padua this way, just as St. Francis of Assisi is sometimes diminished as merely a friar who preached to larks. St. Anthony should really be renowned for showing us how to find ourselves, discover who we really are and become the person God intends us to become. May we keep on searching!
Fr. Dennet Jung, OFM, is a Franciscan Friar priest, ordained in 1963. He has served in various ministries throughout the southwest and the east coast of the United States. Some of his ministries include working on the Franciscan novitiate formation team for seven years, helping young men become Franciscan friars. He also ministered for seven years at St Francis Retreat House in Easton, Pennsylvania, as a retreat director. He currently resides at the Duns Scotus Friary and assists in saying Mass throughout the Archdiocese of Detroit, as well leading retreats throughout the Midwest.