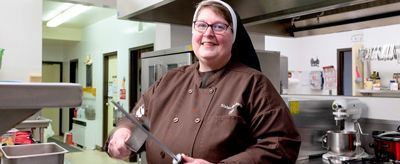 Recipes
Chef Sr. Rita Marie Vondra shares recipes for a vegetarian and gluten free meal she prepared. Watch Meatless Monday with the Felician Sisters »
.
---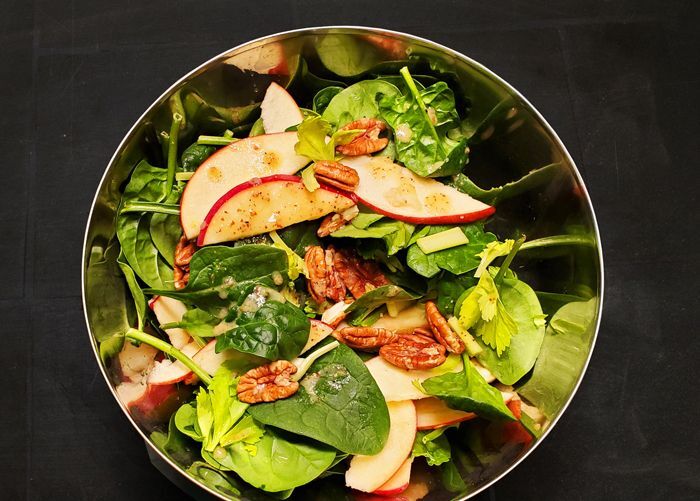 Apple Spinach Salad
Total time: 10 mins
2 cups baby spinach leaves
1 medium apple, sliced
2 tablespoons celery, chopped
2 tablespoons pecans, toasted
Apple Cider Vinaigrette
1/4 cup extra virgin olive oil
1 tablespoon lemon juice
1 tablespoon apple cider vinegar 
1 tablespoon dijon mustard 
1 tablespoon sugar
Salt and pepper to taste
Whisked until emulsified 
Toss salad ingredients well, drizzle with vinaigrette dressing and enjoy!
---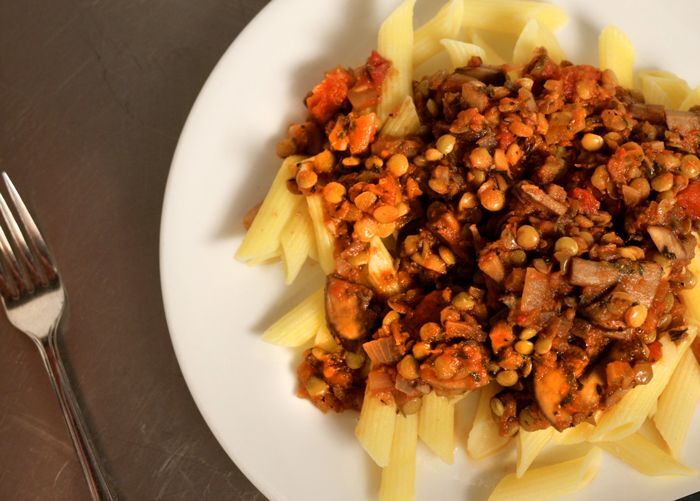 Mushroom Lentil Bolognese
Prep time: 5 mins  /  Cooking time: 30 mins
1 tablespoon olive oil
1 yellow onion diced
10 ounces baby bella mushrooms, diced
2 tablespoons dried parsley
1 tablespoon dried basil
2 teaspoons dried oregano
¼ cup red wine 
28 oz of crushed tomatoes
15 oz of fire roasted tomatoes with garlic
½ cup low sodium vegetable broth
2 tablespoons balsamic vinegar
1 tablespoon gluten free tamari
¾ teaspoon salt
½ teaspoon black pepper
1 cup cooked lentils, brown or green
Add olive oil to a large pot on medium heat. Saute onions until translucent. Reduce heat. Add mushrooms, parsley, basil and oregano. Stir well. Add red wine, vegetable broth, balsamic vinegar, tamari, and crushed and fire roased tomatoes, stirring to incorporate. Mix in pre-cooked and drained lentils. Add salt and black pepper to taste. Serve over pasta or enjoy this bolognese by itself.